The 12th Gen Intel processor offers a competitive alternative to their long-term competitors, AMD's Ryzen processors. The new 12th gen processors left the Ryzen 9 5900x behind in the benchmarks as well as other performance measures. The I9 12900k takes a step further in performance with its overclocking potential over the other 12th gen Intel processors. The i9 12900k has already proven to be a solid upgrade over the previous generation CPUs as it's more efficient in productivity and tasks.
The i9 12900k with its new architecture and die size still needs a good CPU cooler as having a smaller manufacturing process does not necessarily mean that it's going to output less heat, especially with a CPU that packs a massive overclocking potential. Not having a good CPU cooler will gradually slow down the CPU over time and can give low-performance issues even when it's working at its full potential. The reason for that is the overheating of the CPU.
Overheating can cause several problems for the CPU and can also affect the processor's life span and its tendency of working. When building a top-notch gaming Rig you always have to select the best parts for it or else it can cause issues like bottlenecking. The same type of issues arrives when you pair a not-so-good cooling mechanism with your high-end PC.
That's why we have made the list of Best CPU Cooler for i9 12900K that can provide a solid cooling effect over the i9 12900k. We already know that the K series processors do tend to get hotter when overclocked so we have picked the Best CPU Cooler for i9 12900K so you can avoid any kind of overheating issues.
Our Top 3 Recommendations
Best Pick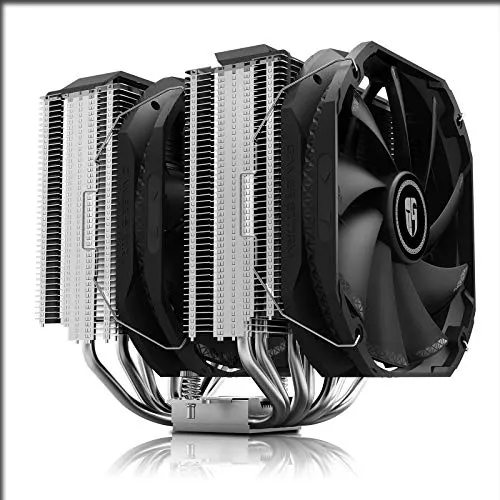 DeepCool Assassin III
Most Popular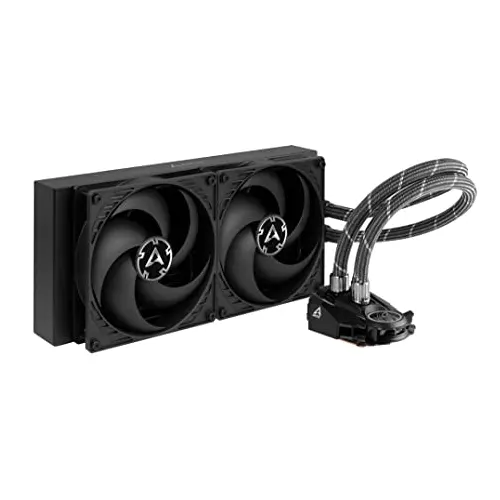 Arctic Liquid Freezer II 280
Budget Pick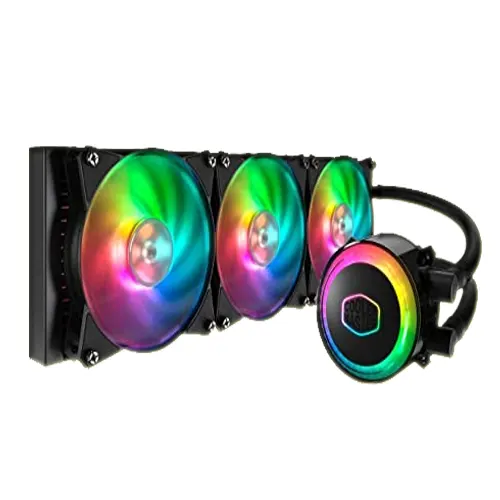 Cooler Master ML 360 RGB
Best CPU Cooler for i9 12900K Summary
| Award | Image | Model | Price |
| --- | --- | --- | --- |
| Best CPU Cooler for Overclocking the i9 12900K | | DeepCool Assassin III | See On Amazon |
| Best Gaming CPU Cooler for i9 12900K | | Arctic Liquid Freezer II 280 | See On Amazon |
| Best Budget Friendly CPU Cooler for i9 12900K | | Cooler Master ML 360 RGB | See On Amazon |
| Best Cheap CPU Cooler for i9 12900K | | Corsair Hydro H150i Pro RGB | See On Amazon |
| Quietest CPU Cooler for i9 12900K | | MSI MEG Core Liquid s360 | See On Amazon |
| Best All-Rounder CPU Cooler for i9 12900K | | Noctua NH-D15 | See On Amazon |
| Best Overall CPU Cooler for i9 12900K | | NZXT Kraken x73 RGB | See On Amazon |
| Best Value Cooler for i9 12900K | | Corsair iCUE H115i Elite Capellix | See On Amazon |
Best CPU Cooler for i9 12900K At a Glance:
Best CPU Cooler for i9 12900K Reviews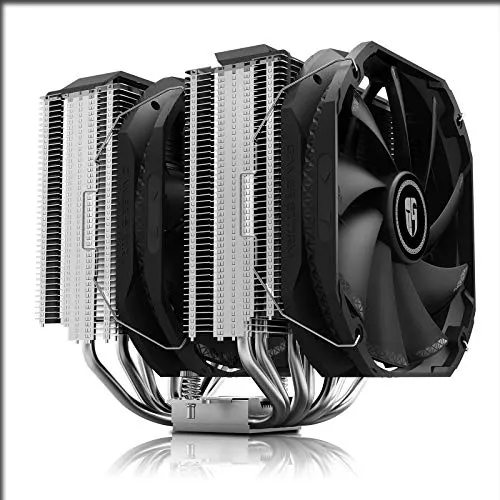 Best CPU Cooler for Overclocking the i9 12900K
Starting with a budget-friendly item we have the DeepCool Assassin III on top of our list as its hits all of the checkmarks of a great CPU cooler. Starting with the build quality and design DeepCool Assassin III takes a simple approach over the design factor.
It doesn't include any fancy RGB lighting but it has a combination of deep black and chrome which does improve its looks by a lot and make it look more stylish. As for the fans you have two fans with one in the middle to give you that extra cooling effect directly on the CPU both of these fans are 140mm so if you have a smaller case you might need to get a bigger one.
Moving on to the construction of the Cooler you have two aluminum fins that are fitted with a novel thermal module layout so they can act more efficiently and to ease things up you have 7 heat pipes all of which are in prolonged contact with the convex copper base that sits directly on top of the CPU.
These heat pipes can carry more heat towards the heat sink of the cooler so they can be escaped more quickly with the help of two fans. The fans have two layers that can improve the airflow by 2.5m2/min making it the Best CPU Cooler for i9 12900K.
The Assassin II has a relatively easy installing mechanism and it also comes with its custom screws so it can fit perfectly. The good thing about this cooler is its wide range of compatibility as it can also support AMD CPU and other Intel Processors without any additional things required to get it installed.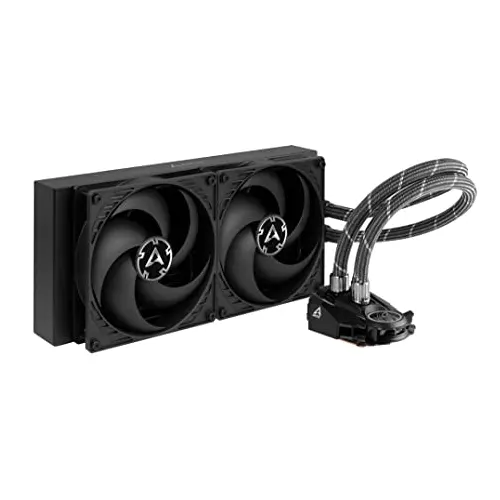 Best Gaming CPU Cooler for i9 12900K
Arctic Liquid Freezer II 280 is built with no compromises on cooling and offers more reliability than any other liquid cooler. The company has already achieved a successful name in the business due to the efficiency of their products in working so this time they have stepped up the game with the Liquid Freezer II 280.
This cooler can make a noticeable difference in keeping the CPU much cooler by 15C and that is the reason why it's the best liquid cooler out there. Moving on to the design aspects you don't get any RGB lighting on it otherwise it will not be as budget-friendly but you do get an all-deep black color on the whole cooler including the base. This color makes the cooler look more aggressive and sleek in looks.
The liquid freezer II 280 has a more systematic pump, radiator, and cooling base which makes it different than any other coolers out there. As I mentioned earlier that this cooler can make a difference of 15C it's because it includes a VRM fan of 40nm which if you think is quite smaller but due to its position right next to the pump it does make a difference.
Moving on to the 2 bigger fans of 240mm they can spin at around a maximum of 1700 RPM without producing much noise thanks to their new bearings. One biggest problem that you always have to face with the liquid coolers is their maintenance but thankfully this cooler doesn't give you that headache because the water loop cables are perfectly sealed with high-quality EPDM tubing. The liquid Freezer II 280 also does not require much power it consumes 80% less power when running idle making it more efficient with little to no noise levels.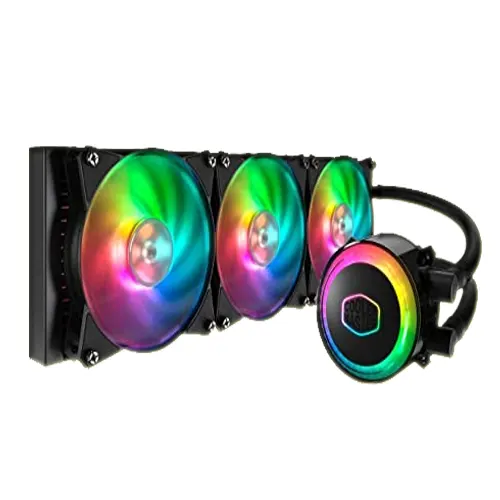 Best Budget Friendly CPU Cooler for i9 12900K
We are all aware of the Cooler Master as their products are efficient and long-lasting. Cooler Master products are built to provide the ultimate performance experience according to users' needs. Cooler Master also manufactures ML 360 RGB.
What makes this cooler stand out is its RGB lighting because they are not ordinary RGB lights; you can control, set them according to your tastes, and can also synchronize them with your PC's lighting. To add more visual appeal to the cooler, the CPU base also has RGB.
Despite the fact that these fans can spin at 2000RPM, they produce a maximum sound level of 30dBA at full speed and 6dBA at idle. Aluminum radiators absorb most of the heat generated by the processor to mount those fans easily.
Regarding CPUs, the cooler's microchannel base has been polished to sit directly on top of the CPU while allowing water to come into contact with the base, thus allowing greater heat absorption. Two flexible tubing pipes are attached to the cooler, so even when bent to a certain extent, they won't obstruct water flow. All these features makes it the Best CPU Cooler for i9 12900K.
The fan requires a simple 4-pin connector, whereas the pump uses a 3-pin connector, so you don't need a large-sized connector for the cooler. In addition, the ML 360 RGB equips with a warranty of up to two years.
Best Cheap CPU Cooler for i9 12900K
Corsair Hydro H150i Pro RGB AIO Liquid cooler maybe a little overpriced for some people but you do gain some advantages. For starters, corsair is also a big manufacturing brand it has also made a name in the gaming industry just like other company's but what makes their product good is the longer lifespan and quality of their products.
The Hydro H150i Pro is another great cooler in addition to that it has all the perks of a great cooler and it also rocks a great design. The 3600mm Aluminum radiator houses 3 PWM fans which are 120mm. The color of the black is black however the wings of the fans come with silver color along with the pump edges.
The fans of this cooler are capable of spinning at 1600 RPM with a max noise level of 25dBA when running at full speed also these fans use magnetic levitation for improved airflow around the system. The fans can also run at a built-in Zero RPM mode so if your components are already running at a lower temperature the fans can completely stop to eliminate noise.
When it comes to the pump this cooler comes with a copper base that is connected with two fidelity pipes that carry the liquid you can also adjust the pump speed and controls to maximize the liquid cooling effect.
The pump also includes RGB lighting and a Micro USB port for its integration with the software. Installing this cooler is also relatively easy as it comes with a thermal compound, Mounting screws, and a quick start guide. As for the reliability you have 5 years of corsair company warranty which is good.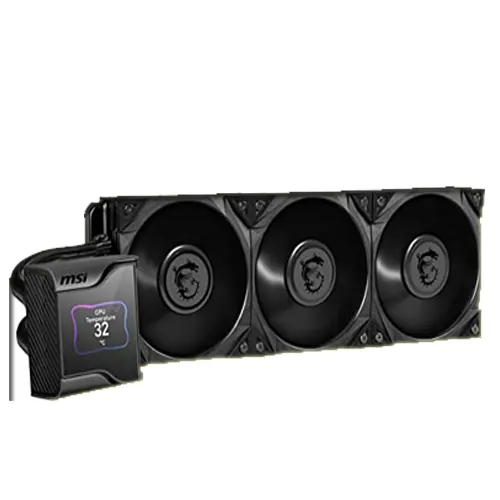 Quietest CPU Cooler for i9 12900K
No matter which product you choose from MSI it's going to have that stylish look and design to it. This goes with everything that MSI makes because it's what their products stand out from other companies.
The MEG Core Liquid s360 is built for extreme usage and Pro users. Firstly let's talk about the design since it's the most impressive thing about this cooler. MSI MEG Core comes in an all-black look however this time you have the addition of glossy black with deep black. The radiator of the cooler is also covered with black for a more sleek profile.
All 3 fans of this particular cooler are designed to be the most silent fan ever in a cooler so even when running at a full speed which is 2000RPM these fans only make a noise level of 23dBA and it's because of the new hydrodynamic bearing which is impressive.
The fans are mounted on the aluminum black radiator that is 320mm you can also go for a lower size of 280mm. Moving on to the water pump this cooler has a water pump that has a dedicated 2.5 IPS LCD on top of it.
It can display your temperatures, Fan speed, Live weather, or a video/ image you can choose which thing you want to be displayed through the software. Furthermore, the pump also includes a 60mm fan built right inside to it so that your other nearby components like RAM, SSD also keep cool, and to increase the cooling effect MSI has used the Asetek 7th gen pump which is much more efficient compared to the previous-gen.
Overall I would recommend it as the Best CPU Cooler for i9 12900K to someone who uses an AMD CPU then don't worry because this cooler is compatible with both Intel and AMD Ryzen CPUs.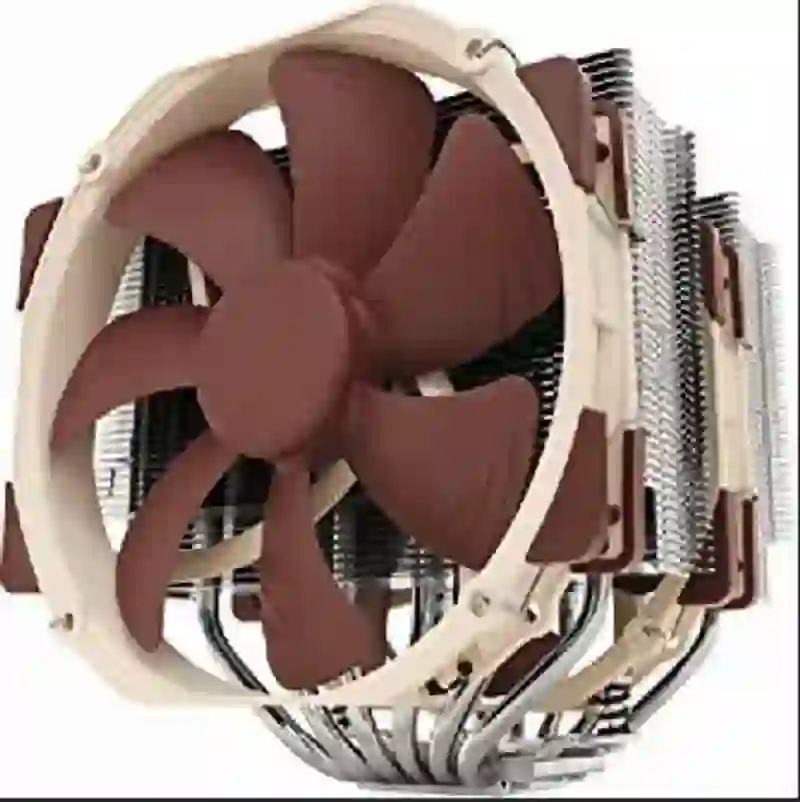 Best All-Rounder CPU Cooler for i9 12900K
If you want something simple looking yet more effective the Noctua NH-D15 is a reliable choice for you. Now some people may not like the design of this cooler but this cooler is designed to be more effective in its performance rather than having a good design and a layout.
Despite having a not-so-good design this cooler still hits all the checkmarks of a premium high-end previous-gen cooler as you see from Corsair or Cooler master or other major brands. This cooler comes with two fans one is mounted on the front and the other is in the middle of two aluminum fins. The fans are in brown whereas the housing of them is in beige. The aluminum fins are in the standard silver color.
The cooler has a dual-tower design meaning that it has a state-of-the-art cooling architecture with 6 heat pipes and two 140mm fans that provide excellent cooling with a max speed of 1500 RPM with a noise level of only 24.6dBA.
These fans can also sense low temperatures and they automatically slow down when needed. The heat pipes are directly in contact with the bottom copper base of the cooler.
This makes the heat pipes carry more heat to be exited and to make things easy these heat pipes then go through the two aluminum heat sinks where they are cooled by the air fans. The cooler also does not take a lot of space and consumes only 12 Volts of power with a 4 pin power connector.
The most impressive part of this cooler is probably the 6-year manufacturer's warranty. This cooler can also support both Intel and AMD processors and can also include a special mounting kit for older Intel generation processors.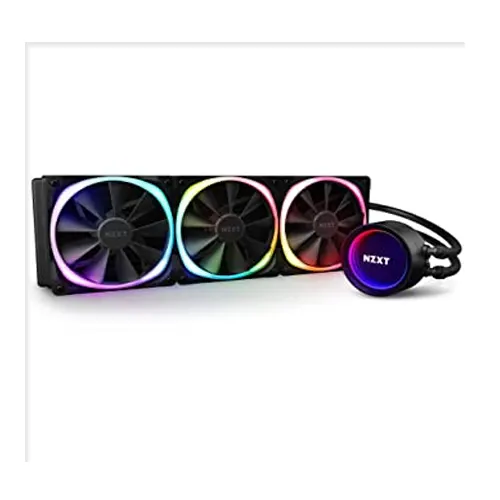 Best Overall CPU Cooler for i9 12900K
NZXT Kraken X73 RGB is also a great addition to this list of CPU coolers as it also hits all the checkmarks of a good cooler and if you are not familiar with the NZXT company it is an American company that also makes some of the best products in the market at a relatively low price than other products so that their products can be more budget-friendly.
The Kraken X73 RGB is also a good cooler it has an all-black look with even both the radiator and pumps covered in black. The cooler is available in different sizes and models so you can easily choose to depend upon your preferences while still having great quality parts.
The 360mm radiator houses 3 fans that are 120mm and can spin at 2000RPMs the good news is that these fans also do not make much regard noise with only a noise level of max 36dBA. The fan uses fluid dynamic bearing for a smoother rotation and less noise.
The pump of the cooler includes a copper base with two fidelity pipes connected to it for carrying the liquid. The pump also houses the RGB lighting with an NZXT logo in the middle.
The cooler also has a 10% bigger infinity mirror cap which allows more vivid colors and 10% brighter. Installing the cooler is also easier with the given screws and guide and that all makes it one of the Best CPU Cooler for i9 12900K. You can install this cooler on both AMD and Intel CPUs without any additional things.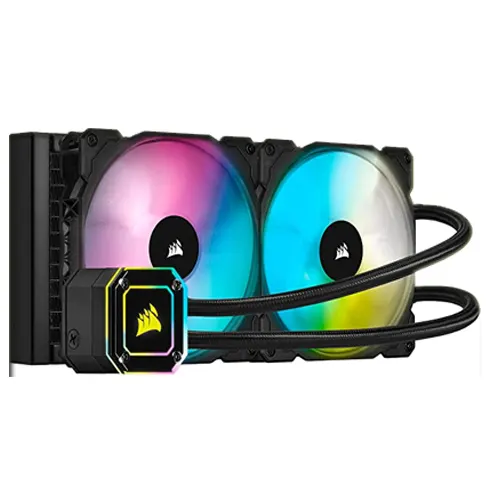 Best Value Cooler for i9 12900K
Something a little more compact and budget-friendly for your PC, don't worry Corsair has also had you covered in this matter. Corsair iCUE H115i Elite Capellix is a small yet effective color.
Now despite having a smaller design this cooler still makes sure that you have the ultimate cooling effect on your PC with its new Liquid-cooled pump design but we will cover that later because first let's talk about the first impressions of the color.
The cooler does not seem cheap it has a very premium feel and comes with an all-black look with the addition of RGB lighting on the fans and the pump.
The radiator has a size of 280mm which means that it houses two 140mm fans. Due to the bigger size of the fans, you don't need much higher RPMs to get more cooling because there is already more airflow by the fans even when at lower speeds but you can still run these fans at 2000RPMs if you want to have higher speed.
Also, these fans are levitation PWM fans so they are already powerful and produce a low noise level of 36dBA.
Moving on to the liquid pump it also includes a copper base and is connected with the same fidelity pipes as they are much stronger and do not block or slow down the liquid pressure when bent to a certain level.
The H115i includes 33 bright RGB lights so they can be appeared even in brighter areas you can easily customize your fan speed and different profiles with the iCUE software from Corsair and can have full control over the cooler.
The software also includes a zero RPM mode that can automatically stop the fans and use liquid cooling when it detects low temperatures so that you have zero noise levels from the fans.
Frequently Asked Questions
What CPU Cooler Should I Get For I9 12900K?
The newer 12th generation Intel Core I Series processors have run a little hotter than any previous generation. The temps quickly climb above 70C whenever you are doing a heavy task, so in this case, the Noctua DH-d15 is the best bet to go with.
How Do I Keep My I9 12900K Cool?
While there are many ways of reducing the temperatures of your CPU, the best one is to pair your CPU with the best effective cooler. The I9 12900K runs a little hotter than any other CPU because of its extra power. Moreover, the Noctua DH-d15 is the best air CPU cooler you can pair it with.
Will DDR5 Be Worth It?
Newer technology always comes with some type of advantages, and in the case of newly released DDR5 memory, there are some quite significant changes compared to DDR4. It provides twice the amount of bandwidth by also reducing power consumption. So DDR5 can be worth it if you want to do heavy processing on the CPU.
Which is the Best CPU Cooler for I9 12900K?
Although there are many options, the Noctua NH- D15 Air Cooler still remains the best air-cooled CPU cooler for I9 11900K. Other options include the DeepCool Assassin III, Scythe Fuma 2, Be Quiet. As they all provide similar results it's just a matter of design and perspective.
Does Intel Core I9 12900K Come with a Cooler?
Unlike AMD which gives you a CPU Cooler within the box Intel requires you to buy your own CPU cooler for not only the i9 12900k but also the previously released generations as well. However, the LGA 1700 Socket does support a wide variety of both AIO and Air cooler so finding one is a lot easier.
What is the best GPU for Intel I9 12900K?
The Intel I9 12900K is a flagship mode processor from Intel that is meant to handle extreme tasks. So pairing this CPU with an RTX 3070 or an equal will give you extremely smooth performance throughout the gameplay and other tasks such as video editing and rendering.