Plex is a multi-purpose media platform in which you can store media files like Audio Video Images, and you can also use it to stream movies quickly and remotely. Now the way it works is quite simple and comfortable; first, you install the Plex media platform or server on your computer or any device in which you want to store your data, and now to access this data remotely, you have to install the HD Plex app on another compatible device with an Internet connection to access this data.
Now the main issue that arises in this regard is that how much space or a good storage device do you need to use in order to get the data quickly uploaded or stored, so if you are a person that desperately uses plex and is in search of a Best hard drive for plex or storage device well this is why I have made this guide for you in which I have picked up the best server hard drives that will be suitable for you.
While choosing the best network external hard drive for your Plex Server, you also need to look out for other things like compatibility, hard drive speed for plex, data writing rate, and other main things. Still, compatibility plays a very important part in this because if you pick a server SSD device that is not fully compatible with your pc or device, it is going to make some problems for you like you can't use it at its full potential some features will be limited or sometimes random stops. Hence, it's important that you fully check this thing. So now, let's talk about the main thing that we are here for, and let us dive into it.
Best Hard Drive For Plex Reviews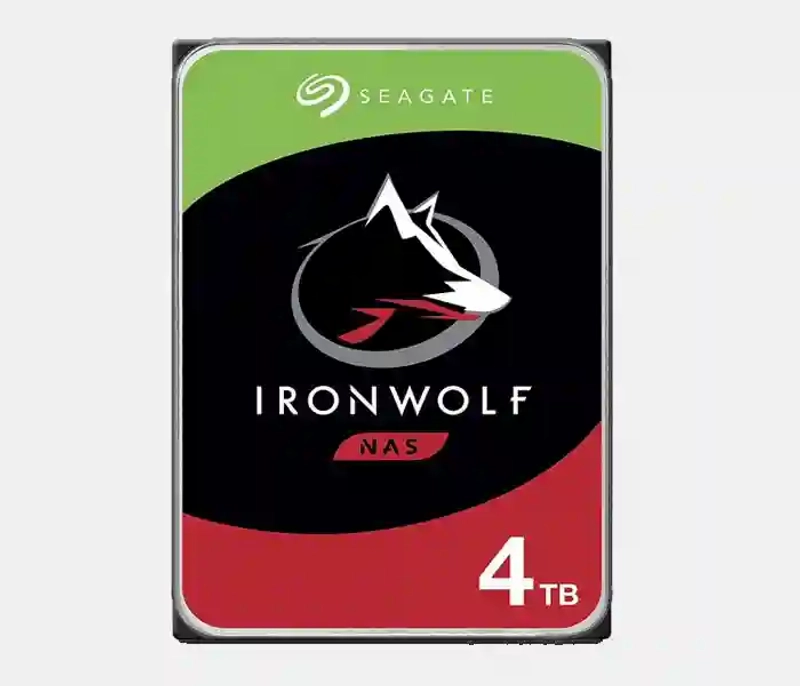 View on Amazon Read Customer Reviews
Seagate's Iron Wolf series hard drives are built for high-performance usage. Besides providing fast data transfer, the Iron Wolf series hard drives are also durable enough to last for a long time. With 4TB of storage, the IronWolf 4TB internal drive is the perfect all-in-one drive for multi-bay NAS applications. During a full year, this hard drive supports up to 180TB of workload and comes with a performance scale of 24x7, whereas the pro version supports 300TB/year. Up to 8 bays can be accommodated by this hard drive. A 3.5-inch form factor makes it relatively easy to carry, as well as not too bulky.
In addition to being smaller, you will no longer have to deal with noises or vibrations. This hard drive comes with a read speed of 180MB/s and thanks to the optimization for NAS, this hard drive works more efficiently and faster compared to the others. The cache size is 64MB and the storage size varies on your choice meaning it is also available at max 18TB.
For more convenience you can also check the hard drive's characteristics, likely the temperature, health, and performance with the built-in IronWolf health management software. In terms of reliability Seagate hard drives have always been reliable and for business-specific usage, the Iron Wolf NAS drives are perfect as they come with a more budget-friendly price tag.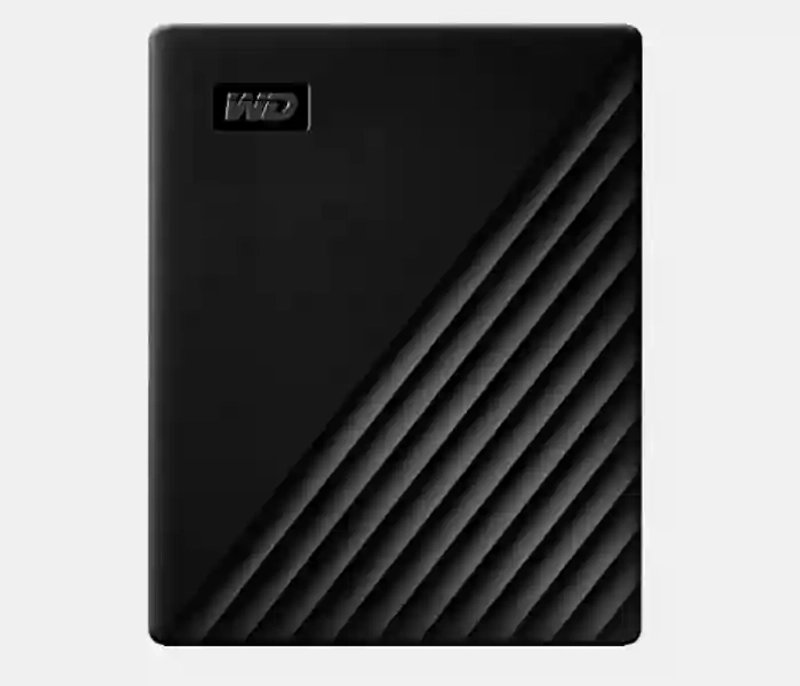 Best Premium High Performance Hard Drive
View on Amazon Read Customer Reviews
WD My Passport Hard Drives provide very good value for money and are more reliable than most other hard disk drives. The best thing about this Hard Drive is that it is portable, so we can plug it in either on Mac or PC. As opposed to the Seagate IronWolf, the WD My Passport can be used on any PC or laptop via its USB port, thanks to its USB 3.0 Port which provides a maximum transfer speed of 5.0GBPS and don't worry if your PC doesn't have one of these ports because it is fully compatible with USB2.0 which will not give you the maximum transfer speed like 5.0 GBPS but will be faster than a normal transfer speed. In addition to Windows 7 to 10, Chrome OS, and Mac OS, the WD is also compatible with these operating systems, but you must first format the drive for Chrome OS to be able to use it.
Other major differences between the Seagate IronWolf and the WD My Passport are that the WD has 1TB more storage than the Seagate IronWolf, as well as the fact that it is relatively small and lightweight which is a plus point here. As of now, WD offers its secure software called WD Discovery Software that uses AES 256-bit hardware encryption code for password protection which means it gives you a good level of protection. Additionally, the WD My Passport is available in three colors and offers storage capacities from 1TB to 5TB. The price changes depending upon the storage type that you select for your needs, so if you want a small storage device, it will cost less than a large one.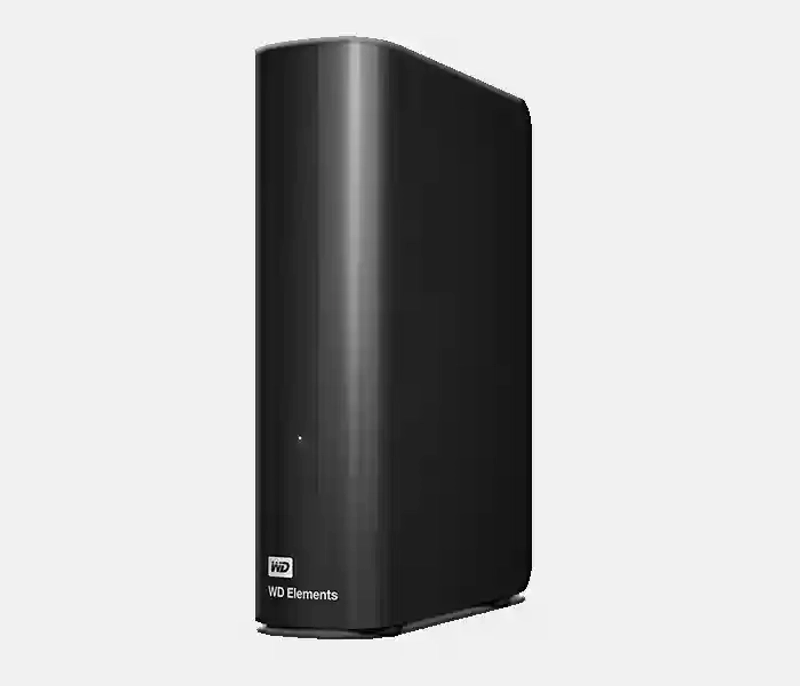 View on Amazon Read Customer Reviews
With the WD Elements Desktop External Hard Drive, we have a completely different experience from the other hard drives on our list, since this drive needs its power source, which is a 100-240V power supply included in the box. As for connecting and transferring data, it uses a USB3.1 Gen 1 port; just like the earlier WD My Passport, it is fully compatible with USB 2.0 as well but similar to it, it provides low speed of transferring data in USB 2.0 port. The best hard drive for Plex server comes with a speed of 7200 RPM and has already formatted partitions by NTFS for windows so that you can just easily take it out of the box and instantly plug it in your pc without the need of setting it up, but you can reformat it if you want. To plug it in a Mac or Chrome OS it uses the same mechanism of WD My Passport.
The WD Elements Desktop External Hard drive is completely protected from any kind of damage using a case that is covered in black paint. Now if you are not satisfied with the storage capacity of WD My Passport and Seagate IronWolf then don't worry because WD offers more storage with the WD Elements External Hard Drive which ranges from a minimum of 4TB and up to 18TB. Now with this huge amount of storage you can easily free up more storage from your PC internal hard disk and make it much faster and responsive to your commands.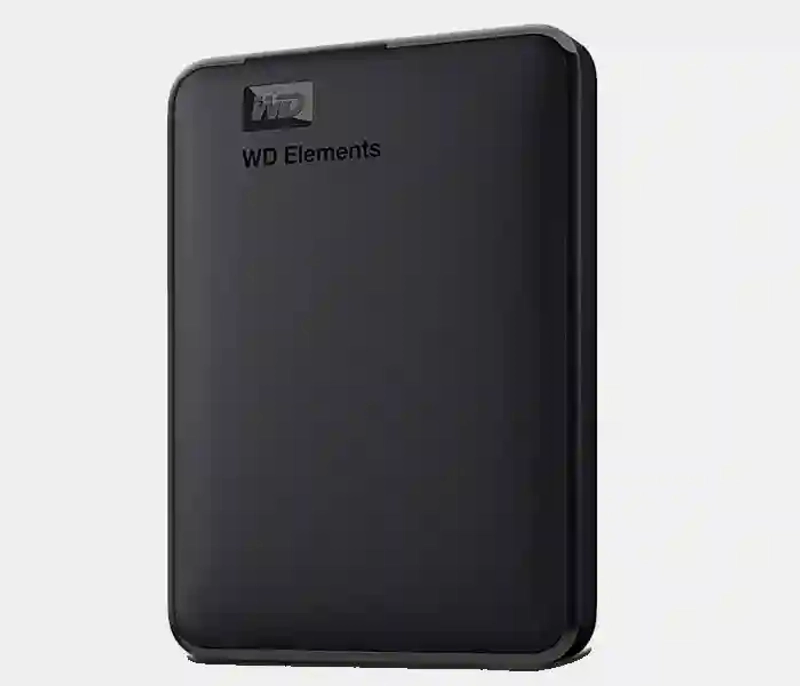 Best Hard Drive for Media Server
View on Amazon Read Customer Reviews
You may not have heard the name of G-Technology, but they also have some amazing products because it is a brand of Western digital who make products specifically for Macs so if you have an Apple Mac book and is looking for a hard drive that will be fully compatible with your Mac then this product is for you.
The most interesting part of this best 10TB plex media server external hard drive build is, like all Mac products, this server drive has an aluminum body which gives it premium look and feels, which also adds as a plus for durability.
In addition, it starts from a storage capacity of 4TB and goes all the way up to 18TB, and for speed, this best nas hard drive for plex has a transfer rate of up to 250MB/s and RPM speed of 7200, which can write your data much more-quicker.
Now for the connectivity, this best external hard drive for Plex server thing has 2 thunderbolts, 3 ports, and 1 USB 3.1 Gen port, which also adds as a plus for speed, and with the help of these ports, you can connect up to 5 devices simultaneously.
If you love these features and wish that it will be compatible with windows, there is a piece of good news because it cheap Drive for plex is compatible with windows also, but the only downside of this cheapest nas for plex is in order to do that you have to format the drive for which the company has included built-in software.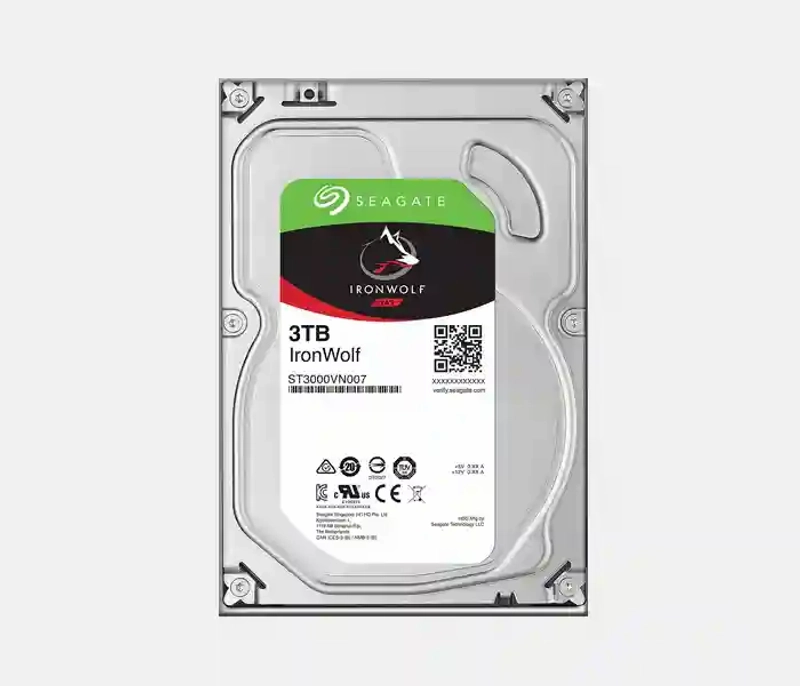 View on Amazon Read Customer Reviews
Seagate iron wolf is a top-notch product for storing data because it has some amazing specs on the paper so that It will be a perfect match for you. Now let's talk about the specs; the Seagate IronWolf Pro is a NAS-compatible drive with an RPM of 7200 and a cache memory of 128Mb, and for transfers, it Seagate media server has a speed of 214 MB/s. In addition, it is a perfect product for servers that requires 24 hours usage because it is built for this purpose.
The portable plex server iron wolf is specifically built to use in extreme conditions with no noise while consuming less power; with specs like these, you will not experience any delays, lag, or slow performance, but instead, you will get high performance and increased sharing speeds with worry-free data backup even when something goes wrong like power failure you can easily monitor the performance of your drive stats health and many things by using the Iron Wolf health management software which gives you all the info that you need about your drive.
This best internal hard drive for media storage has a form factor of 3.5 and weighs around 850G which is a little heavy for a hard drive, so if you are looking for a top product, then Iron Wolf is the product for you. Overall this 4TB external hard disk is best hard drive for server.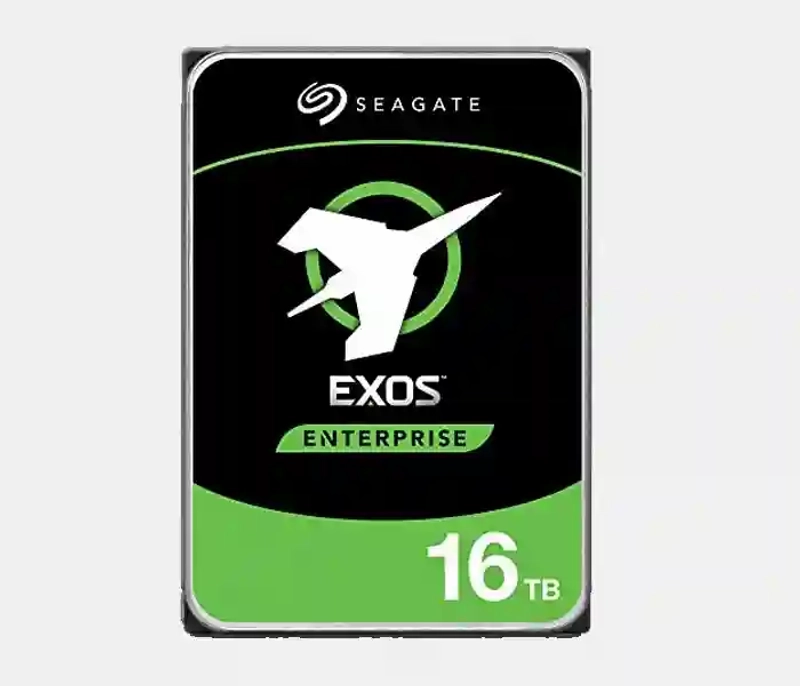 Best Nas Hard Drive for Plex
View on Amazon Read Customer Reviews
Seagate Exos X16 comes with Seagate's new helium technology. The Exos X16 Hard drive can easily handle large-sized files with their large storage options up to 18TB. The Exos hard drives are good in one thing which is performance. The Exos x16 has a 7200RPM and a transferring speed of 6GBP/s. The high-speed transfers are currently being supported with newer generation motherboards so if you have an old motherboard you may not get the highest transfer speeds. Along with a higher RPM and transferring speed the cache size is also bigger with time around 256MB and the read speed at 261 MB/s so that your data gets loaded much faster and like the NAS hard drive these hard drives are also built with the same form factor which allows little to no noise and vibrations.
The Exos hard drives are efficient in power requirements so they consume less power and also do not have heavyweight. The hard drive also comes with some safety features and is powerfully sealed with helium which covers no porosity and uniform density inside of it. The Security features of the Exos X16 include Secure Erase, Hardware-Based Security, and drive retirement is safe. You can also look into hard drives' health and their performance through the Seagate health management software built right into the hard drive.
In conclusion, the Exos x16 is a perfect yet reliable hard drive with faster data transferring and storage with a 5-year limited-time warranty and can easily be used for day-to-day usage.
Frequently Asked Questions
Are External hard drives good for Plex?
An external hard drive can have its advantages, such as allowing more storage, as well as being suitable for Plex, so it all depends on the user how much space is required.
Is it possible to use a USB drive with Plex?
Yes, you can use both USB and Micro SD storage for PLEX as they both can read and write data on them.
What storage can you use with Plex?
You can't run any ordinary hard drive with the Plex since it's a server-based ecosystem so you need an effective hard drive like the Seagate IronWolf series hard drive that is solely designed for these purposes.