AMD Ryzen processors are the best performing processors in terms of performance ratio and no wonder users are sticking with them. Not only is the price of these processors still affordable for most users, but they also perform very well on heavy tasks without any performance issues. Along with the great performance of these processors, there were highly capable integrated GPUs and even today they are still not beaten in terms of specs and performance. These integrated GPUs were called the Radeon VEGA graphics and with every generation updates of the processor, these integrated GPUs were also improved to help perform better.
Regarding Ryzen 5 processors, they are the best option available for those seeking a good CPU at a low price. Pairing these processors with any random GPU would give you some troubles in compatibility and performance, So it's important to research for the best pairable GPU before purchasing. Here you can find the Best graphics card for Ryzen 5 2600 & 2600X that you can still use with this CPU without bottlenecking or performance issues. So let's check them out.
Best Graphics Card For Ryzen 5 2600 And 2600x Reviews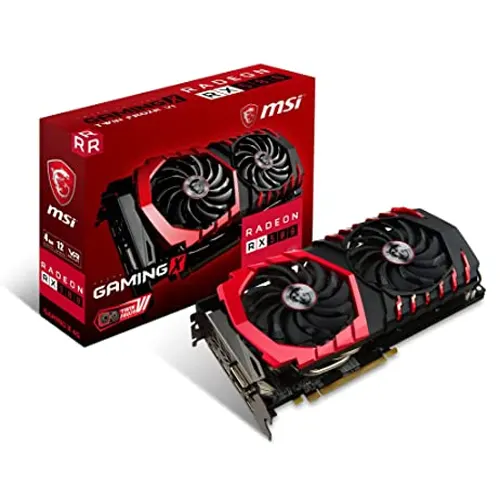 Best Gaming Graphics Card for Ryzen 5 2600 And 2600x
View on Amazon Read Customer Reviews
The RX series GPUs from AMD were the best-performing GPUs at the time of their release because they are released at a much affordable price and the performance that they provided was fantastic. The RX 580 being in the RX series category makes it one of them so it shares all those features. This GPU was a performance model compared to the 560 or below as it did an impressively good job when paired with a decent CPU.
The reason that this GPU was and still is so famous is that it ran pretty much every game at the time of its release in 1080P high settings with a constant FPS above 40 and 50 in high intensive games of course it performed even better with older titles of those that were less demanding but still it was an excellent performing card, especially with its price tag.
This GPU equips a VRAM of 4GB and goes to a max of 8GB which is enough even for today's AAA titles. The GPU was released in 2017 and was based on a 14nm process size with Polaris 2.0 architecture. It shares GDDR5 memory and uses an 8 pin power connector for power.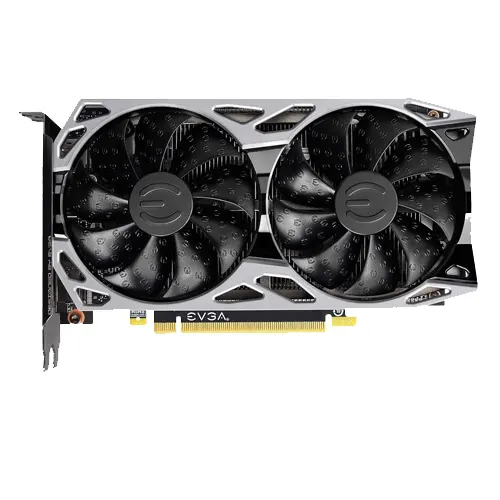 Best Premium Graphics Card for Ryzen 5 2600 And 2600x
View on Amazon Read Customer Reviews
If you are looking for something extremely powerful at a little cheap then the RTX 2060 from NVidia is the graphic card you might consider taking a look at. When the RTX 30 series were unveiled by NVidia that performed well compared to the RTX 20 series GPU even with half of its price the RTX 200 prices suddenly dropped. Now after a year later these GPUs prices have decreased much more to that point where you can consider it buying since it is a flagship GPU.
This Performance model from EVGA has some modifications done it meaning that it has advanced software features enabled by the company and it has a higher clock speed compared to the factory one. As there are different variants of GPUs from different companies you always have to research them a little bit because their clock speeds and designs are different.
This EVGA variant of the RTX 2060 is a performance variant so it does not have a great design to it but with much higher clock speeds and memory interface you can easily see the difference between the factory-produced RTX 2060 and this one. Overall if you are not into the design and only want a great GPU then this GPU is no problem as it checks all the other boxes of a great GPU.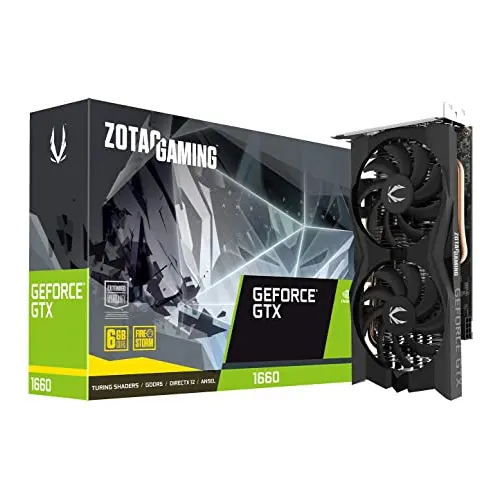 Best 1440p Graphics Card for Ryzen 5 2600 And 2600x
View on Amazon Read Customer Reviews
The GTX 1660 is another great mid-range card from NVidia that competes with the AMD RX series GPUs and while the GTX 1660 performs pretty much the same and is slightly good compared to the RX series the one thing that it lacks is a lower price tag because this GPU comes at a little expensive than the RX 580 but if you are willing to pay that extra price than you get that extra little performance.
Despite being released at a difference of 2 years these GPUs perform pretty much the same but the NVidia has some improved specs. GTX 1660 is based on NVidia Turing architecture with a process size of 12nm. It comes with GDDR5 memory with a memory bus speed of 192-bit whereas the memory bandwidth is 192.1GB/s. The base clock of this GPU is 1530 which can be boosted to up to 1785MHz.
The GPU utilizes the PCI-E 3.0 x16 which means that you don't need an expensive motherboard with a 4.0 slot to run this GPU. The GPU also supports the latest software features like DirectX12, OpenGL4.6, Vulkan 1.2, and many more. The TDP of this GPU is 120W which means that it should work just fine with a 300W power supply.
Best Budget Graphics Card for Ryzen 5 2600 And 2600x
View on Amazon Read Customer Reviews
ASUS is one of the most familiar and well-known brands known all over the gaming community and what makes them special is their product's build quality and performance that is paired with an excellent design so that you get all in one product. The biggest concern whenever you are purchasing a product is how long it will last but thankfully ASUS only uses quality components in their products no matter its price so that it would last much longer compared to other companies. That is also the case with the ASUS variant of the GTX 1060.
This GPU was released in 2016 but despite that, the GTX 1060 can handle heavy games at decent frames per second like it can run most of the newer AAA titles without any major performance issues like stutters or FPS drops.
So for better performance, the GPU clock speed is et to run at a max speed of 1809MHz. The GTX 1060 also uses the same GDDR5 memory technology as the rest of the GPUs. The GPU uses a PCI-E 3.0 X16 slot for interface and better working compatibility ASUS recommends that you pair this GPU with an ASUS motherboard.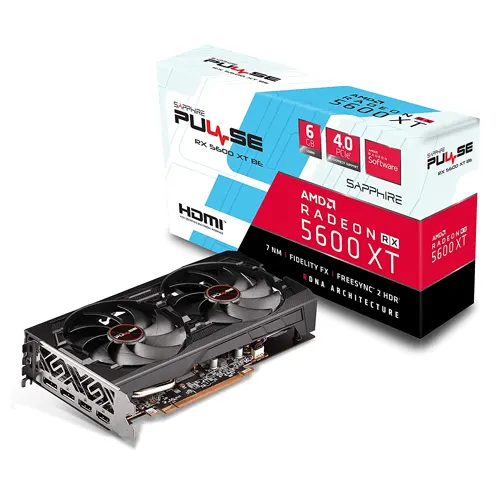 Best Gaming Graphics Card for Ryzen 5 2600 And 2600x
View on Amazon Read Customer Reviews
In recent years, AMD has improved quite a lot because if you take a look at their past products they have not been doing very well with the performance. AMD tries to increase its core counts in their FX series CPUs to compete with Intel at the time CPUs but that did not also solve the problem of performance that has changed a lot because now AMD has been making some of the best performing devices and they have not only given Intel a tough challenge to compete with the Ryzen CPUs they have also given NVidia the challenge with their RX 5600XT GPU.
This GPU competes directly with the NVidia RTX 20 series GPUs because just like them this GPU is also a flagship model. The RX 5600XT was released back in 2020 which is a one-year difference from now but still buying this GPU worth it? Yes because their prices have dropped which makes them the best alternative to choose if you are planning to buy an extremely good GPU.
Being a flagship GPU this graphic card is equipped with all the high-end specs and has some amazing software features like Crossbar, AMD Eyefinity, and many more which makes your gaming experience very good. You will also need a big power supply and a good motherboard to run this GPU at its peak performance and a bigger case as well because this GPU takes up two slots when fitted inside your motherboard.
It's a tough choice between an RTX 2060 and RX 5600XT because they both perform identically the same with some minor differences but depending upon their prices you can easily make a choice in going after a cheaper one since it's cost-saving.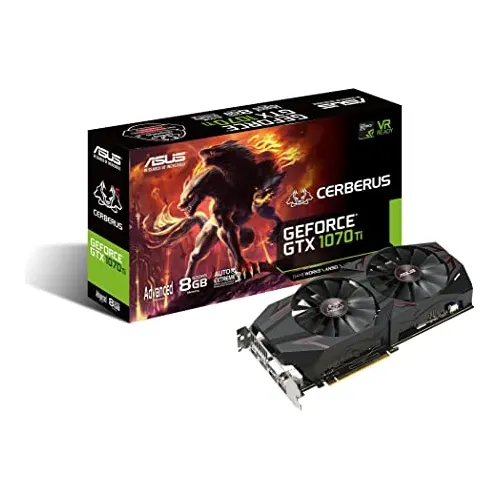 Best Fastest Graphics Card for Ryzen 5 2600 And 2600x
View on Amazon Read Customer Reviews
The GTX 1070TI is an amazing performance graphic card at a mid-range price. Although the GPU is a little bit old it still performs comparatively well in the latest AAA titles and is very good at running graphics-intensive software because at the time of its release it was a high-end GPU from NVidia and the best.
Being a high-end GPU also means that it is bigger so you are going to need a bigger case as well as a 450W power supply for it to run. Looking at its specs they are more than enough for today's game. The base clock for this GPU sits at 1607MHz which if overclocked can go to 1700MHz. It comes with 8GB of GDDR5 VRAM and a memory bus of 256-Bit whereas the memory bandwidth is 256GB/s.
The GPU supports DirectX 12.1 and the latest software features like OpenGL 4.6, Vulkan 1.2, and NVidia CUDA 6.1. The max TDP of this GPU is 180W and it uses an 8 pin power connector.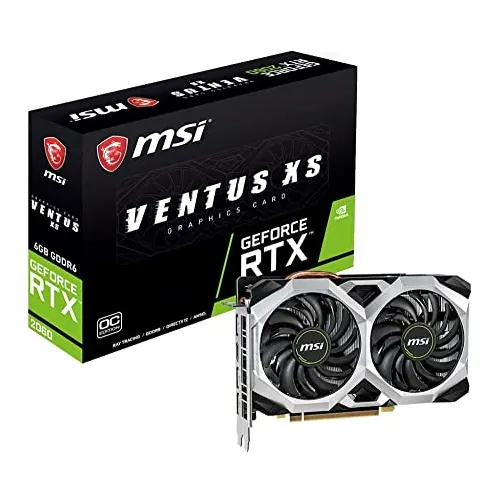 Best Flagship Graphics Card for Ryzen 5 2600 And 2600x
View on Amazon Read Customer Reviews
NVidia released the RTX 20 series GPU in the last year and despite performing well and beyond MSI ventured in and made some more improvements in the GPU so that it can perform even better in its usage. MSI is a relatively trusted brand in the gaming community and most of the gamers use their products on their PC which is why I picked up this GPU being an MSI variant it also means that it is fully supported by MSI software like Afterburner.
Being a flagship GPU you can already expect the high-end specs and features from it. It comes with 6GB of GDDR6 memory type and has a boost clock of 1710 MHz whereas the standard clock speed is 1628MHz. MSI has also made some changes in its design and cooling efficiency.
This GPU from MSI comes with TORX Fan 2.0 and an aluminum heat sink with direct-contact copper heat pipes. The GPU also supports all the latest graphical features. Overall if you want the most recent and powerful GPU in a mid-range you can surely go with this GPU and before buying make sure that you have a big enough chassis and power supply because with this GPU you are going to need at least a 650W power supply.
Conclusion
Ryzen 5 2600 is a decent processor in low range as to performance ratio and comparing it with the wrong GPU is going to lead to increased problems in your everyday usage which is why we have selected these GPUs for you that are fully compatible with the processor and ensures no bottleneck issues with it. All of these GPUs are selected by looking at their price-performance ratio so that you don't have to worry about spending much of your money on the wrong GPU.