Intel has just released its new 12th generation of the series lineup for the Intel Core I series and Celeron and Pentium. These CPUs are based on a 10nm process on the Alder Lake architecture and Intel has completely shifted the minds of gamers to themselves once again. If you take a look at the past then Intel has dominated the CPU market everyone was buying their CPUs because at the time AMD was not producing good enough CPUs for people to buy but this was all changed when AMD released its new lineup of Ryzen processors and Intel has not been doing good with their products until the release of 12th generation of their new CPUs.
Our Top 3 Recommendations
Best Pick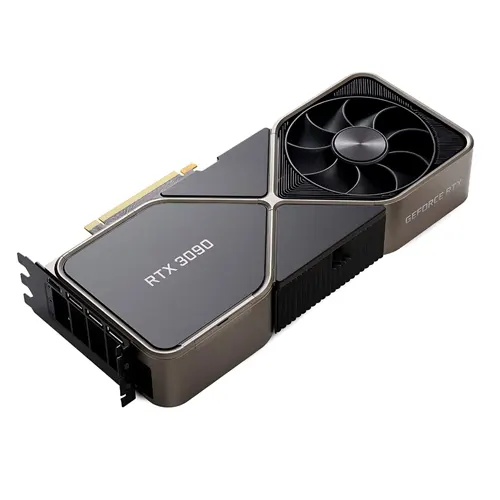 Nvidia GeForce RTX 3090
Most Popular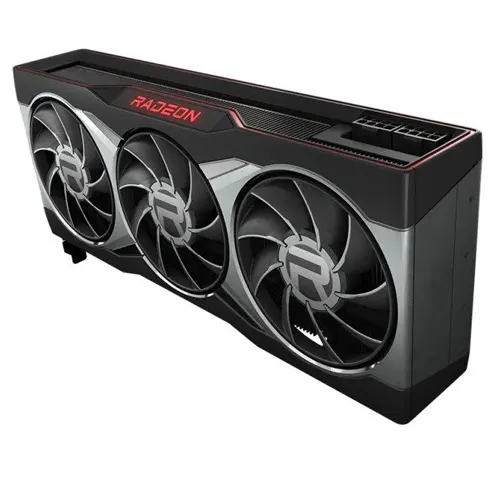 AMD Radeon RX 6900XT
Budget Pick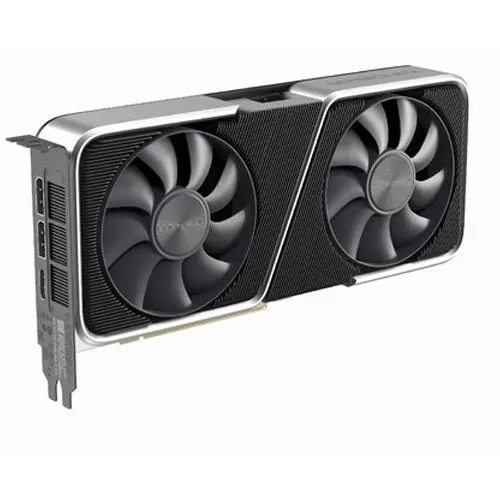 Nvidia GeForce RTX 3070
The 11th gen CPUs from Intel performed nearly identical to their previous 10th gen CPUs and hardly win any benchmarks test when compared against the Ryzen processors. However, with the release of12th gen CPUs, they have passed the benchmarks results with flying numbers and completely left the Ryzen CPUs behind in gaming performance.
People have then again started to buy the Core i7 12700K processor since it's a little bit cheap and performs very well in gaming results and overall usage. So with such a beastly powered CPU in your PC, you also need a powerful GPU to pair it with to fully enjoy the gaming experience.
Intel IGPU with the 12600K is a great GPU for mild gaming but it's certainly not for playing high-end AAA titles games on high settings which is why you need a powerful GPU. A good GPU not only brings enhancements to games but also makes the animation and overall user experience much smoother.
So in order to make your experience great and smoother in both games and daily usage here are some of the Best Graphics Card for i7 12700k. All of the graphic cards that are enlisted here perform extremely well and you don't have to worry about upgrading them for the next few years.
Best Graphics Card for i7 12700K Summary
| Award | Image | Model | Price |
| --- | --- | --- | --- |
| Best Gaming Graphics Card for i7 12700K | | Nvidia GeForce RTX 3090 | See On Amazon |
| Best AMD Graphics Card for i7 12700K | | AMD Radeon RX 6900XT | See On Amazon |
| Best 1440p Graphics Card for i7 12700K | | Nvidia GeForce RTX 3070 | See On Amazon |
| Best Budget 1440p Graphics Card for i7 12700K | | XFX RX 5600Xt THICC II Pro | See On Amazon |
| Best Ray-Tracing Graphics Card for i7 12700K | | AMD RX 6800XT | See On Amazon |
Best Graphics Card for i7 12700K At a Glance:
Best Graphics Card for i7 12700K Reviews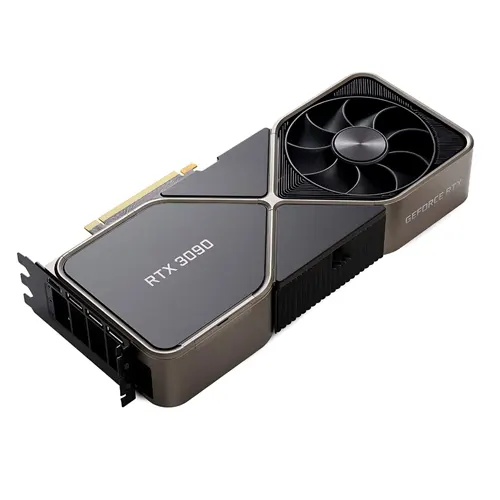 Best Gaming Graphics Card for i7 12700K
While choosing the Best Graphics Card for i7 12700K, we can't skip the RTX 3090 which is One of the most powerful GPUs that has ever been released from NVidia. This GPU is a solid graphics card and can be used for all purposes so if you are also into graphic designing or run software that requires heavy usage of GPU like Adobe then your only option is to go with the best available GPU if you don't want any kind of interruptions or lag in the process that is the RTX 3090.
Pairing this GPU with a CPU like I7 12700k will not pose any kind of compatibility issues as long as you have a good motherboard that can handle both of these things without any problems. The CPU or the GPU will not be bottlenecking each other so that way you can also get to experience the best that both of these things have to give working side by side.
RTX 3090 is a beastly GPU which means that it is a very big GPU depending upon the fans. There is also a two fan variant of the GPU with little Specs dropped whereas the three fan variant provides all the necessary features and high-end specs.
Being such a powerful GPU you can already guess that it is equipped with some of the best hardware and features whereas for the VRAM here you have different options to choose from 12GB to 18GB variants. Depending upon your budget and requirements you can choose the variant as the only difference they have is the VRAM and nothing else.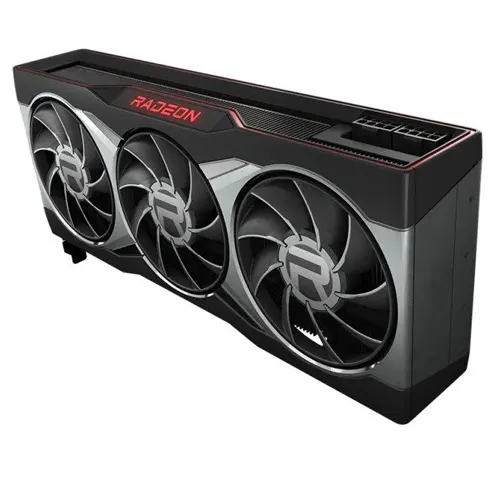 Best AMD Graphics Card for i7 12700K
The second and the only other manufacturer of GPUs is AMD. AMD is well known for both of their CPUs and GPUs products. In the last few years, the company has stepped up their products in terms of performance and efficiency to compete with other brands that you can see with the Ryzen CPUs whereas for the GPUs it's their new Lineup of AMD RX series.
Their new RX 6900XT gives a very tough time to the NVidia RX 6900XT in fact they both perform almost the same with little to no difference with only the major difference being in price.
So if they both perform identically the same then which one should you buy. Well, it turns out that despite having nearly identical specs and performance the company also adds some features that can further enhance the playing experience or use.
Both AMD and NVidia use a different set of software features so that they can boost the performance of their GPUs. In conclusion, this AMD offers a large set of features compared to the RTX 3090. Like AMD Fidelity or CrossbarX and many more. Moreover, the RX 6900XT also costs a little bit less than the RTX 3090 hence saving you some money.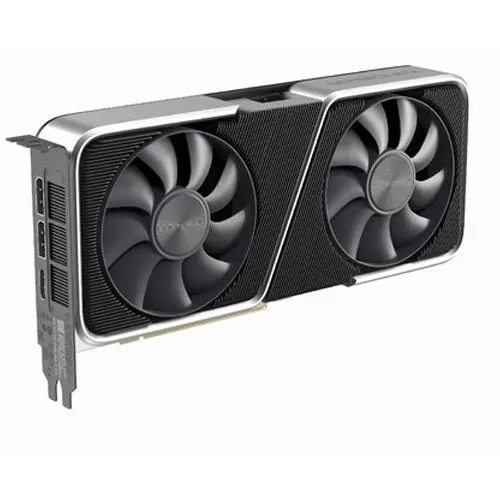 Best 1440p Graphics Card for i7 12700K
Of Course, everyone can't afford such a high priced GPU or some don't even need them which is why there are budget-friendly GPUs that exist but finding the right one and good one is a difficult choice because there are so many different old and new models available which makes the customer in a state of thinking that which one should they buy which is why I selected the best and latest GPU in the budget-friendly section from NVidia the RTX 3070.
RTX 3070 was also launched beside the RTX 3090 so it is based on the same architecture and manufacturing size as the RTX 3090 which improves its functionality in daily usage. So what makes the RTX 3070 cheap while still being a wonderful GPU to consider and the reason for that is the lowered down specs of the GPU.
There is almost a 10 to 20% gap in performance between the RTX 3090 and RTX 3070 which considering its price is not bad at all. So with smaller specs, the one thing that also makes a relief is that now you don't need a heavy power supply or PC case with an expensive motherboard to run this GPU in because it has a smaller size and requires less power usage out of your power supply. Overall RTX 3070 would be a great pick for Best Graphics Card for i7 12700K.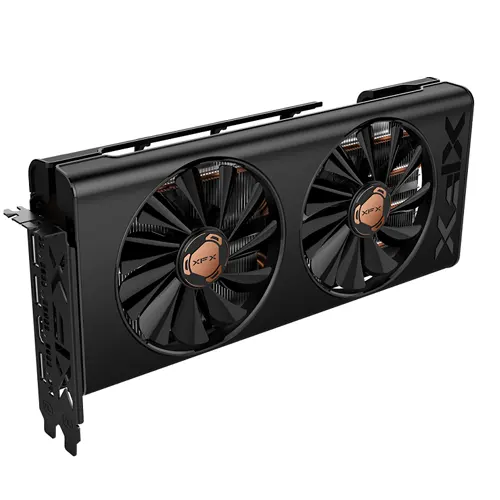 Best Budget 1440p Graphics Card for i7 12700K
XFX RX 5600XT is another high-end GPU released by AMD for high intensive usage purposes. The GPU is a little bit older as it was released in 2020. It still has support for drivers and other stuff and will probably have for more than 2 to 3 years.
As the GPU is a year old this also means that its price has been decreased by a little so it is not a bad option to go with a GPU that features all the latest specs at a cheap price. At the time of its release, this GPU was a flagship model just like in 2021 we have the RX 6000 series GPUs.
Being a flagship GPU means that the RX 5600XT is packed with high-end features that the flagship models from companies get for example this GPU has a GDDR6 memory type with a minimum of 12GB VRAM which is enough for the latest AAA titles as they hardly utilize VRAM above 6GB or 7GB when being played at ultra-settings.
So is the RX 5600XT a good choice to be considered and yes it certainly is because this GPU still sells brand new, have a longer support period, Comes with all of the flagship features, Is a little bit cheap, and competes with the newer generation GPUs like the RTX 3090 with a mild difference?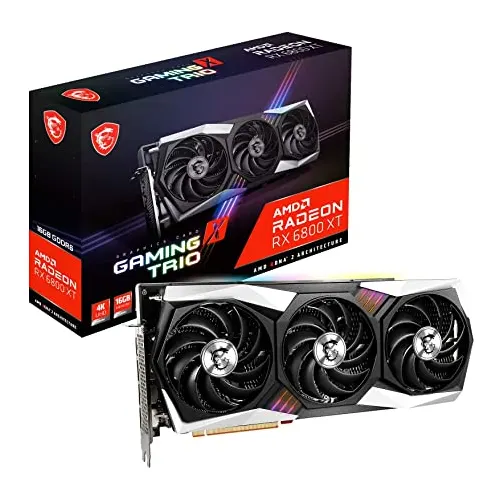 Best Ray-Tracing Graphics Card for i7 12700K
Another powerful GPU from AMD is called the RX 6800XT. This GPU pretty much symbolizes its presence with the RTX 3070just like its flagship model 6900Xt was compared with RTX 3090. So the RX 6800Xt takes the same approach of being a cheap GPU with the latest features and specs but delivering promising performance results.
The RX 6800Xt was announced this year with the RX 6900Xt which means that it has double the support period over the previously released GPU while still being almost the same as its price.
The RX6800 XT is a great midrange flagship GPU as it delivers very good results in benchmarks and daily usage. You can play games on it on ultra-setting with a 1440p or 1080p resolution for even smoother frame rates but it is also fine while running the games at Quad HD resolution.
THE GPU shares the same architecture and manufacturing process size as its flagship model and you can expect the great performance of it. The RX 6800XT starts with a VRAM of 10GB and goes above. Apart from the little features and brought-down specs both of the GPUs are the same while one is built for people who want a decent GPU at a mid-range price while the other one is built for performance users. All these features make the RX 6900 stand out among others in the list of Best Graphics Card for i7 12700K.
Frequently Asked Questions
What Is Graphics Card Best For Core I7
The I7 is a reasonably capable processor with its many cores; this also means that it can easily handle gaming and high-end applications. For maximum performance out of the CPU, it is recommended that you use at least an RTX 2080 with this CPU.
Does 12700K Have Integrated Graphics?
Yes, the I7 12700K does include integrated graphics onboard; however, they are not the best but good enough to be used for light gaming. This CPU includes an Intel HD 770 Graphics Card that can let you play some newer titles at the cost of lost graphics settings.
Does Intel I7 Need Graphics Card?
It Depends upon the variant of the processor. If it's an I7 with an F located in front of its name, it indicates that it does not include onboard graphics, and if it's a simple I7 or a K series processor, they both include integrated graphics. Still, they are not good enough for gaming or editing.